Description
---
CACAO BEANS FERMENTED
The cacao beans fermented, the basis of cocoa and chocolate, is one of Mexico's many culinary gifts to the world. Cacao beans come from the cacao tree (Theobroma cacao).
Ingredients:
Criollo and Trinitario

Fermented Cacao Beans
The main area for cacao cultivation is in the Gulf coast state of Tabasco, known for its cacao for over three thousand years, since Olmec times. Cacao became especially prominent in later centuries among the Maya in south-eastern Mexico and the Aztecs in central Mexico, playing a key role in indigenous culture and economy. Among Mexico's indigenous peoples, cacao beans were ground by hand and then mixed with water, ground corn, and chile pepper often flavored with vanilla or some other tropical plant. This drink was known as chocolate.
Aztec emperor Moctezuma drank chocolate daily. The household of Nezahualcóyotl, the chieftain of neighboring Texcoco, consumed more than 20 kg (44 lbs) of cacao a day. Cacao beans were traded throughout the region and were an important item of tribute in the Aztec empire. Cacao beans were widely used in Middle America as a form of currency; cacao beans were accepted in many regions and could be traded for almost anything.
Production methods
The south-eastern state of Tabasco currently accounts for around 70% of Mexican cacao production, with Chiapas adding 29% and Oaxaca and Guerrero 1% between them, though cacao trees are now cultivated as far north as Veracruz on the Gulf coast and Colima on the Pacific coast.
Cacao trees grow up to 6 m high with leaves up to 30 cm (12 in) long. The trees flower from the trunk and older branches. Seed pods contain cacao seeds that look somewhat like almonds.
Harvesting of the pod-like fruit (the caboose) of the cacao tree runs from October to April each year. It is critical to choose ripe pods and mature trees can be harvested several times each year.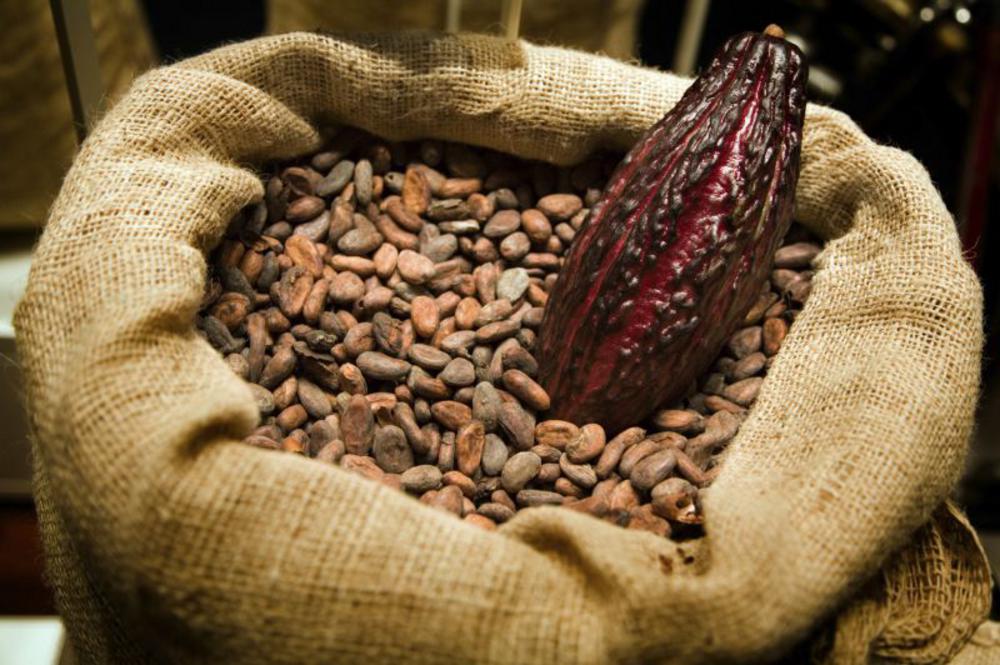 Is cacao raw beans really good for you?
Is cacao good or bad for you? Raw, powdered cacao is full of flavonoids, which act as natural antioxidants. … Raw cacao contains up to four times the antioxidants of traditional cacao powder and has the highest antioxidant value of all the natural foods in the world.
Is cacao good for weight loss?
Yes, you can lose weight when eating cacao! Now, it's critical that you keep this in check, as cacao is high in fat and calories, but if you eat pure cacao or cacao nibs, you can get lots of fiber, which makes you feel fuller. … That makes cacao nibs ultimately high-fiber foods.
Is cacao good for your skin?
Amazingly, raw cacao beans have over 40 times the antioxidants of blueberries. Cacao is now the subject of scientific research into aging and some encouraging results have been found. … Interestingly, the researchers found cacao boosts skin health by increasing blood flow and improving skin density and hydration.
How do you eat cacao?
Try mixing cacao powder into smoothies or in raw desserts and hot chocolate in place of cocoa powder. You can also add cacao nibs on top of oatmeal, parfaits, salads, and puddings. Use raw cacao powder in this homemade raw cherry-berry chocolate cheesecake or on raw chocolates.
How do you use cacao raw beans?
The recommended daily intake is 5 to 20 whole beans. Cacao Nibs have a strong dark bitter chocolate flavor. Sprinkle them over your morning breakfast for a taste and health boost. They can be ground into rich dark powder using a coffee grinder to make raw desserts of all kinds.
How is chocolate made from cocoa beans?
Cacao Cultivation: … Each pod contains 30–50 seeds, and it's these seeds the world knows as cacao (or cocoa) beans. The tree, pod, and bean/seed are typically referred to as "cacao," while the word "cocoa" is reserved for the bean after it has been fermented, dried, and roasted.
5 Benefits of Raw Cacao
40 Times the Antioxidants of Blueberries.

Highest Plant-Based Source of Iron.

Full of Magnesium for a Healthy Heart & Brain.

More Calcium Than Cow's Milk.

A Natural Mood Elevator and Anti-Depressant.

Brew Up A Hot (or Cold) Chocolate Milk.

Whizz Into a Smoothie.
Can you eat cacao beans?
Cacao fruit is certainly edible raw. For a video on what that's like, see this: In terms of cacao beans, that's a slightly different story. They certainly are edible, but they taste bitter and are relatively unpalatable to some — although others don't mind the bitter taste.
What is the shelf life of cacao raw beans?
If cared for properly, our cacao raw beans have a shelf life of two to three years. To preserve the freshness of this product: Avoid exposure to heat. The powder will remain fresh if stored at room temperature or below.
How long can you keep cacao raw beans?
Roasting and shelling your beans can help to extend their shelf life. Once roasted, shelled, and broken into smaller pieces called nibs, the beans can last for up to two years when stored in polyethylene plastic-lined jute bags, according to the Malaysian Cocoa Board.
A Mouthwatering Mexican Holiday Feast!
---
Customers who bought this item also bought
---
Packing Details
Unit Type:

 P

iece

Carton Box

Package Weight:

 

11 lbs case
---
Important Information
Legal Disclaimer
Actual product packaging and materials may contain more and different information than what is shown on our website. We recommend that you do not rely solely on the information presented and that you always read labels, warnings, and directions before using or consuming a product. 
The information provided for this product is for educational purposes only. This information has not been evaluated by the Food and Drug Administration and is not intended to diagnose, treat, cure, or prevent any disease.
We recommend that you consult with your physician or qualified healthcare practitioner before making any significant changes in your diet.
---