Description
---
CHILTEPIN CHILE SAUCE
Chiltepin is known nationally as one of the hottest peppers; desired by many who are willing to enhance the taste of their dishes. the "mother of all hot peppers" the chiltepin is even hotter than the habanero. … DriedChiles. Email. Special Chiltepin Grinder. These little grinders were hand made out of mesquite wood. Their sole.
Chiltepin Chile Sauce
250 ml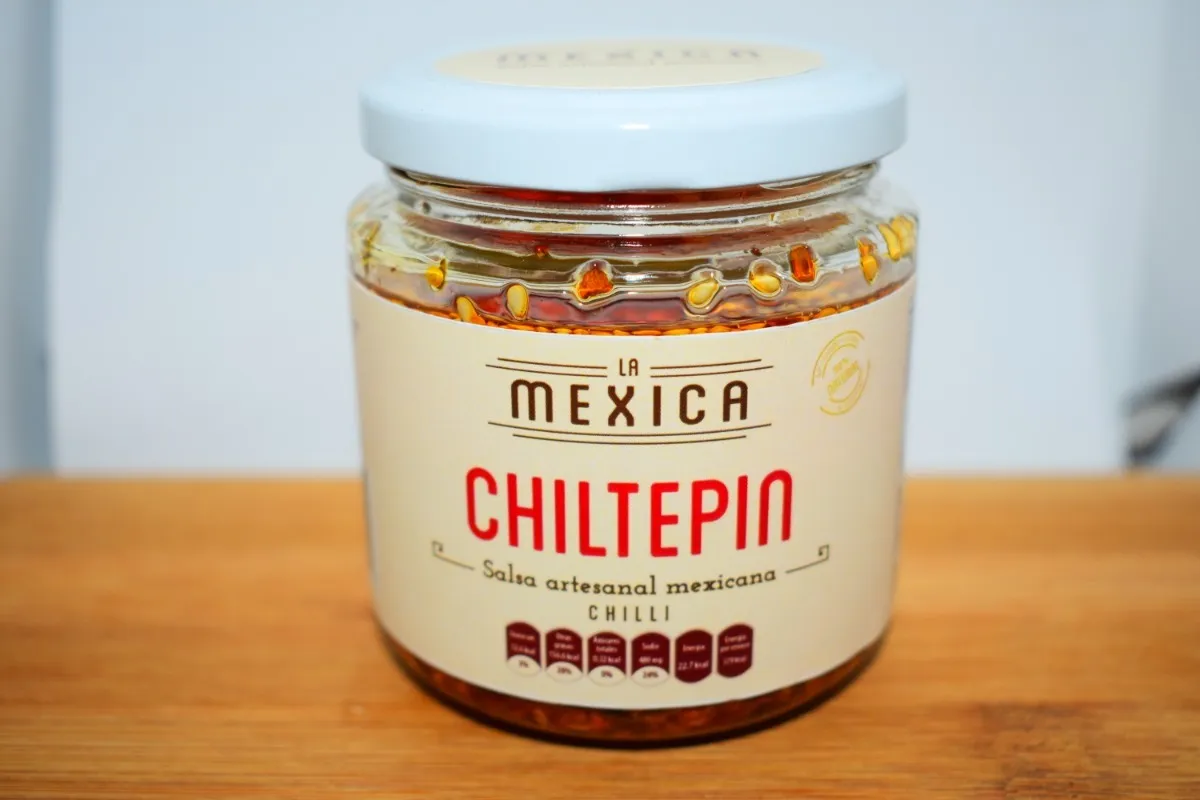 When it comes to dry chiles, the smaller it is, the bigger the kick. Sure anchos and guajillos have a great depth of nutty flavor and make great everyday sauces, but you're not going to lift a bland bowl of soup into pore-cleansing sweaty heat by crushing one into it; you grab a fiery red Chiltepin or a wrinkly Pequin. Obviously, the rules of Minervaland dictate that the smartest way to counteract the relentless 'dry' heat of the desert is to pop a candy-like hot chile.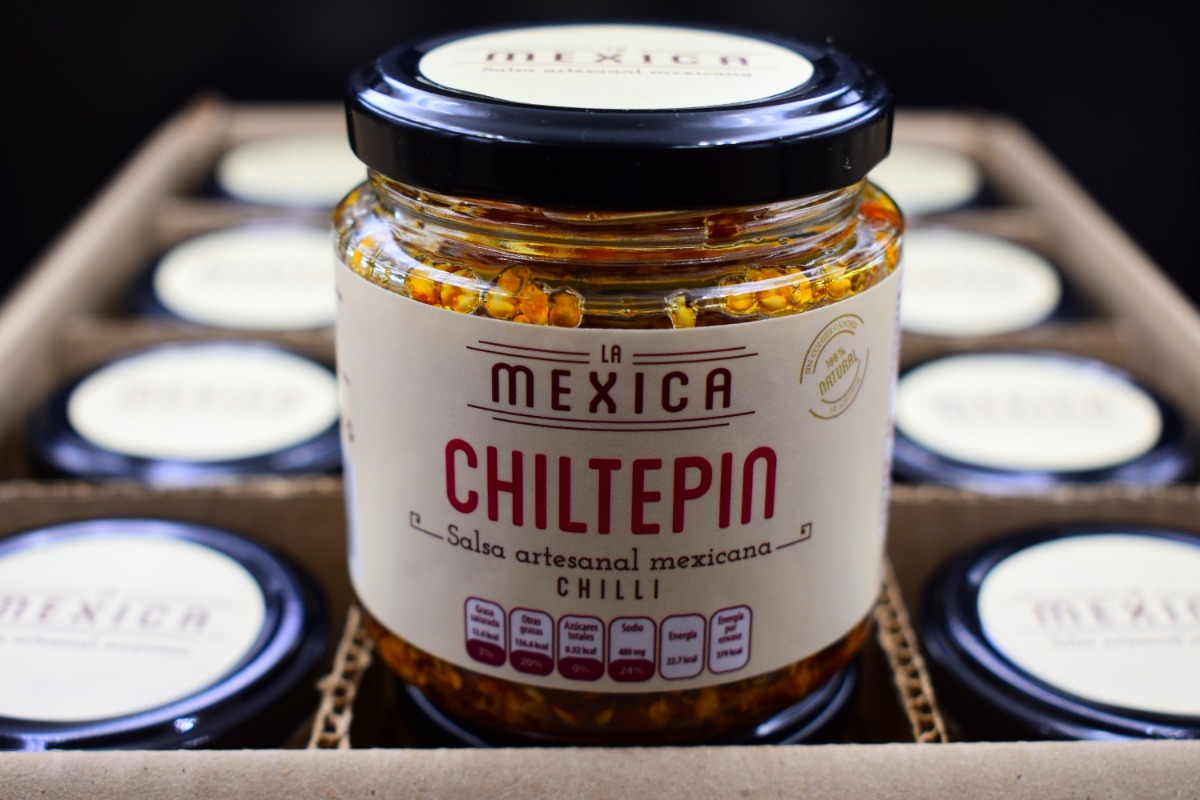 Select ingredients with great flavor:
– Chile Chiltepin dried and roasted by hand
– Oleic monounsaturated oil
– Roasted Peanut
– Pepita (pumpkin seed) toasted Handmade
– Handmade roasted sesame seeds
– Garlic powder
– Spices
– Sea salt
My personal favorite will always be Chiltepin (also known as Tepin), a hand-harvested chile, hollow, round, and far smaller than a dime. This nearly weightless chile grows wild in the mountain regions of the US and Mexico border and is often found centering Sonoran tables, often with a carved Ironwood Chiltepin grinder next to them. While there are lots of folks who enjoy it crushed and sprinkled over vanilla ice cream, I prefer to keep it savory. Add one or two crushed chiles to a bowl soup, or a spoonful to a basic salsa recipe to spice it up.
Next on the tiny chile list is Pequin (also known as Bird's Eye Chili), coming in at 40,000-60,000 on the Scoville scale, same as Chiltepin, with a citrus-tinged heat to match its orangey-red color. This chile is more oblong in shape than the Chiltepin, and with a more wrinkled surface, making it easy to distinguish between these two frequently mixed up chiles.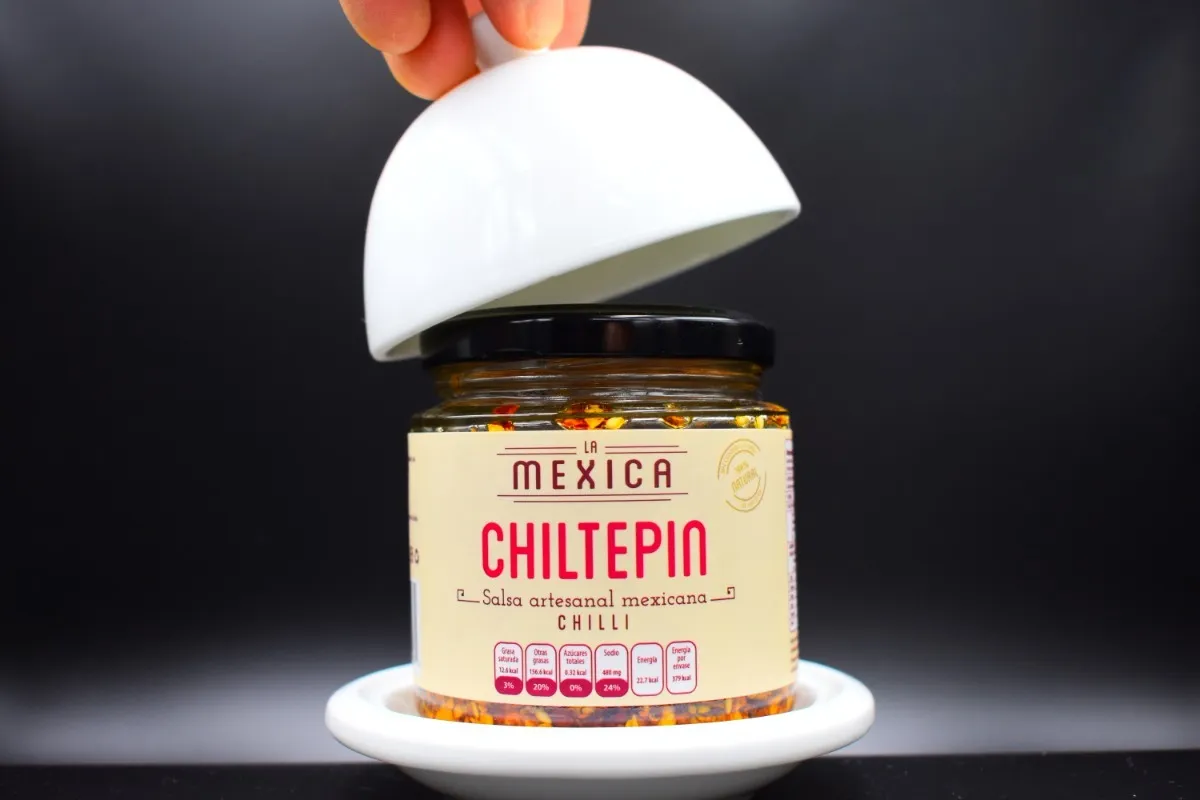 Remember that a lot of the heat and flavor of these two beautiful chiles are in the tiny seeds. Many larger dry chiles require the painstaking removal of the seeds and dried stems as their flavor can turn quite bitter and metallic. Not so with Chiltepin and Pequin. Their seeds and tiny stems are an essential part of their flavor. They are relatively expensive chiles, with a 1 oz package of Pequin coming in at $11.60, but their small size and near weightlessness means this ounce goes a long way.
While these two chiles are both more commonly used dried and are found in the spice and chile section of your local Mexican grocery store, it is also easy to find them in their fresh and pickled form in the condiment or sauce section.
---
Customers who bought this item also bought
If you enjoy this article and which to share with your  Facebook, Twitter, Instagram, and Pinterest friends please do so.
---
Important Information
Legal Disclaimer
Actual product packaging and materials may contain more and different information than what is shown on our website. We recommend that you do not rely solely on the information presented and that you always read labels, warnings, and directions before using or consuming a product. Please see our full disclaimer below.
The information provided for this product is for educational purposes only. This information has not been evaluated by the Food and Drug Administration and is not intended to diagnose, treat, cure, or prevent any disease.
We recommend that you consult with your physician or qualified healthcare practitioner before making any significant changes in your diet.