Description
---
SWEET AND SOUR MANGO SAUCE
Sweet and Sour Mango Sauce is a recipe from the state of Guerrero in which the tangy taste of mangoes is artfully combined with the heat of chiles de árbol and spices. This sauce brings the spirit and pleasure of summer to your cooking. Its exotic fresh flavor is great on its own or enhanced with other flavors or spices.
Recommended uses for all Cocina Mestiza's Gilling and Dipping Sweet and Sour Sauces:
Cheese: Cocina Mestiza Sauces can be served with mild flavored cheese as an appetizer. Brie, Camembert, or cream cheese work very well. Serve with crackers or bread.
Salad Dressings: Create luscious fruit dressings with our Sweet and Sour Sauces. Just add your favorite vinegar, oils, seasonings, and spices to taste. Some ideas are Dijon-style mustard, soy sauce, Worcestershire sauce, cider or rice vinegar, walnut or sesame oil, grated lemon zest, ginger, garlic, onion, etc. Experiment to your fancy with these versatile sauces.
Dipping sauces: Make any kind of dipping sauce for breaded shrimp or tempura, chicken nuggets, chicken wings, etc. Formulate your own flavors or influence with Oriental, European o Mexican ingredients.
Grilling: Season meat, chicken or vegetables with salt and pepper or seasonings. In the last part of the grilling generously brush your favorite flavor of Cocina Mestiza's Sweet and Sour Sauces over food.
Marinades: Sweet and Sour sauces can be mixed with finely chopped onion and garlic, salt, and pepper to create a marinade for meat chicken and fish.
Sauces: Over medium flame, heat oil and brown seasoned meat or chicken on all sides. Add 2 cups of broth and bake at 170°F. Approximately during the last 20 minutes of cooking add a bottle of Cocina Mestiza's Sweet and Sour Sauce. Check the seasoning before serving.
Cocktails: Mango, Tamarind and Plum Sweet and Sour Sauces can be used to prepare exotic cocktails that will thrill your guests. Just blend our sauces with your favorite spirits (tequila is great) ice and lime juice if desired. Serve on salt-rimmed glasses and toast to your guests
Deserts: The unexpected hint of spice in our sauces works wonders over desserts such as chocolate cake or mousses. Experiment a different dessert and expect the unexpected with the spicy results.
---
Cilantro Lime Grilled Shrimp with Strawberry-Mango Salsa
Serves 4-6

Ingredients for shrimp
2 lbs large uncooked shrimp, deveined

1.5 Tbsp avocado oil, or olive oil

1 Tbsp raw honey

1/2 bunch cilantro leaves, chopped
Juice of 2-3 limes

Sea salt & pepper to taste
Ingredients for salsa
Instructions
Whisk all shrimp ingredients(except shrimp), and pour over shrimp.

In a bowl or large Ziploc, marinate for at least 30 minutes, refrigerated, gently tossing occasionally.

For the salsa, gently toss ingredients together & adjust the taste to your preference.

Grill shrimp until pink (I grilled mine on wooden planks-AMAZING flavor!)

Serve shrimp with fresh salsa, brown rice, or quinoa, & extra lime slices.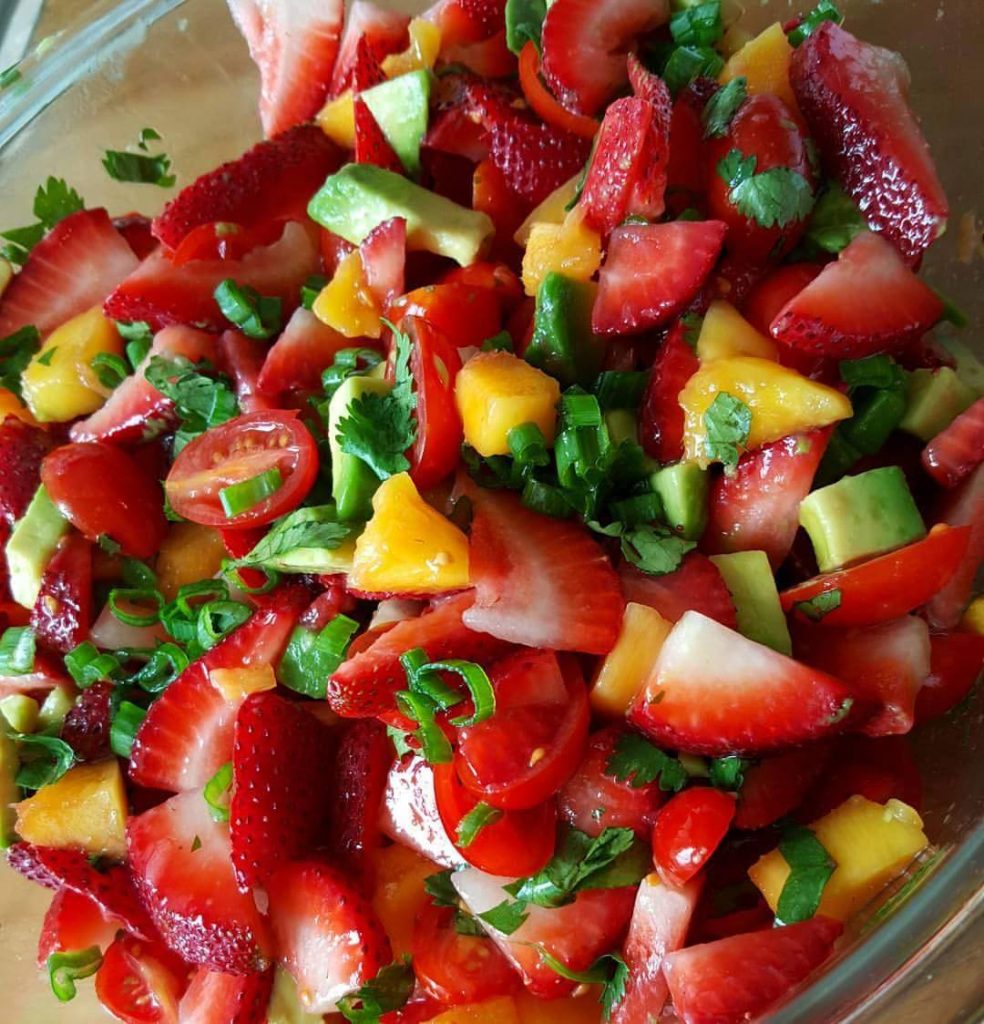 If you enjoy this article and which to share with your Facebook, Twitter, Instagram, G+ and Pinterest friends please do so. Also if you need a recipe with Xcatic Pepper contact us.
---
Today Best Selling
---
Important Information
Legal Disclaimer
Actual product packaging and materials may contain more and different information than what is shown on our website. We recommend that you do not rely solely on the information presented and that you always read labels, warnings, and directions before using or consuming a product. Please see our full
disclaimer
below.
The information provided for this product is for educational purposes only. This information has not been evaluated by the Food and Drug Administration and is not intended to diagnose, treat, cure, or prevent any disease.
We recommend that you consult with your physician or qualified healthcare practitioner before making any significant change in your diet.
---