Description
---
7 SUN'S MELIPONA BEE HONEY GIFT BOX
Melipona Bee Honey Gift Box for you. Honey contains a concentrated dose of vitamins, minerals, and nutrients that nourish and revitalize your body. And it possesses unique antimicrobial properties that help you fight off infections.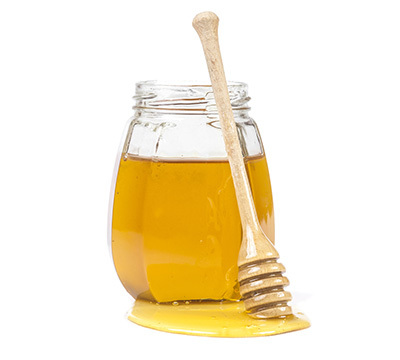 Throughout history, honey has been used to treat…
Coughs

Wounds

Indigestion

Skin infections

Fatigue

Flu's

Burns

And more!
For example, honey was the most popular ancient Egyptian healing remedy (and was mentioned over 500 times in 900 remedies.)
Hippocrates (the father of modern medicine) used honey as a treatment for pain, dehydration, and fever. And this isn't just some "folk remedy" discredited by modern science either. Researchers (in thousands of peer-reviewed papers) continue to uncover just how healing honey can be.
Honey, in particular, has three critical healing effects…
First, honey supports your immune system and fights off harmful bacteria.
As you know, your body is under constant assault by numerous viruses and bacteria that threaten to tire you out, make you sick, and even kill you.
Fighting off this threat is key to staying healthy.
One of the vital components in honey is an enzyme called glucose oxidase. This enzyme, when exposed to oxygen, produces hydrogen peroxide — a strong acid that dissolves the cell walls of bacteria. (Most human cells have thicker cell walls and can resist the low amounts of acid honey produces.)
This makes honey a powerful tool for fighting skin infections, healing wounds, and otherwise supporting your immune system. (And its why honey is able to last for so long in your cupboard without going bad.)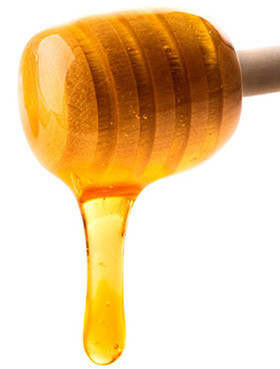 Second, it supplies the "building blocks" for healthy cells.
In addition to giving you sugars, honey equips your body with a complex array of proteins, enzymes, minerals, vitamins, antioxidants, and other nutrients. The second these nutrients hit your body, they go to work…
Tuning up your heart, lungs, stomach, brain, eyes, and skin…
Controlling cancer-causing free-radicals and stopping cell damage in its tracks…
Detoxifying your body of harmful pollutants and other toxins.
However, honey still has a very high sugar content (70%-85% depending on the type of honey you get.) And as just about any health official will tell you, sugar is a major cause of obesity, diabetes, and all the other chronic illnesses we see in abundance today.
So shouldn't we avoid honey despite its antimicrobial and nutritional properties?
Well, that brings me to the third healing effect of honey. It turns out…
You've probably experienced just how rapidly most sugar burns in your body — how it gives you a sudden surge of energy followed shortly by a complete crash.
Yet when you eat honey, you don't get that same "flare effect". Instead, you get slow, even burn of energy — which you can put to use for things like working, playing sports, or spending time with your family.
That's because all the extra enzymes and nutrients in honey not only help the body rebuild itself — they also regulate how the body uses the sugar.
It's kind of like the flame on your stove.
Contained and controlled by the burner, valves, and the rest of the stove, you can safely use the fire for cooking.
But take that flame out of context — by putting it on your living room floor for example — it can quickly burn out of control and cause all kinds of damage.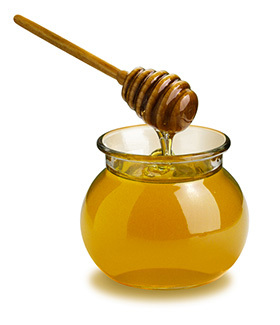 Follow in the footsteps of Queen Cleopatra, one of the most magnetic and seductive women in human history. Her big beauty secret? Honey.
Historical documents say she relied on honey to keep her skin smooth, fresh, and moist… even in the scorching hot, dry Egyptian air.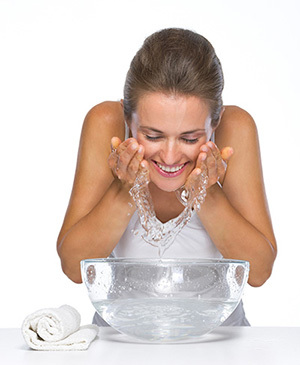 Honey sucks moisture from the air and stops your skin from drying out (giving you a healthy, youthful glow).
The emblem of Potnia, the Minoan-Mycenaean Mistress, is a Mother Bee. Her priestesses were named Melissa. Bee maidens, usually identified with the Thriae, bestowed gifts of prophecy. The bee, found in the Near East, Egyptian, Aegean and Mayan cultures, was believed to be the sacred insect that bridged the natural world to the underworld.
Honey contains a concentrated dose of vitamins, minerals, and nutrients that nourish and revitalize your body. And it possesses unique antimicrobial properties that help you fight off infections….Hippocrates (the father of medicine) used this "liquid gold" as a treatment for pain, dehydration, and fever.
The melipona bee is in danger of extinction, and to consume this honey promotes conservation and the jungles of the Yucatan peninsula where their hives inhabit.
---
Customers who bought this item also bought
---
If you enjoy this article and which to share with your

Facebook, Twitter, Instagram, G+

and

Pinterest

friends please do so.
Important Information
Legal Disclaimer
Actual product packaging and materials may contain more and different information than what is shown on our website. We recommend that you do not rely solely on the information presented and that you always read labels, warnings, and directions before using or consuming a product. Please see our full disclaimer below.
The information provided for this product is for educational purposes only. This information has not been evaluated by the Food and Drug Administration and is not intended to diagnose, treat, cure, or prevent any disease.
We recommend that you consult with your physician or qualified healthcare practitioner before making any significant change in your diet.
---