Description
---
VANILLA OLIVE OIL ORGANIC
Vanilla Olive Oil Organic, aromatic vanilla beans are infused in extra virgin olive oil resulting in a smooth, light tasting oil perfect for baking delicate cakes, pastries, and cookies and salads.
VANILLA OLIVE OIL ORGANIC
250ml
Product Detail:
Beginning with first pressed, extra virgin Italian olive oil, we infuse split organic vanilla beans to provide a unique natural exotic vanilla flavored oil, perfect for grilling, sautéing, simply dressing an elegant salad, or as a dip for fresh bread.
Continuing with the Mannix Vanilla signature – beans.
---
Olive Oil Gelato
Gelato is Italy's answer to our ice cream, but more importantly, it's a product that packs a punch in terms of flavor and consistency.
Even in gelato! The richness comes from an egg custard base enhanced by vanilla and lemon zest.
Ingredients
1 cup of milk
1⁄2 a vanilla bean – split and scraped
1/3 cup of Organic Fair Vanilla Infused Organic Cane Sugar
4 1⁄2 oz crème Fraiche or drained yogurt
3 egg yolks
1⁄4 cup Olearia San Giorgio OTTO Extra Virgin olive oil
2 tsp lemon zest – best done on a micro plane
Directions
Bring milk, vanilla and half of the sugar just to a boil.
In a bowl, combine crème Fraiche, egg yolks, and remaining sugar. Temper this mixture with the hot milk, then return all to the pan and cook until thick – about 5 minutes. This is best done over medium heat. Pass mixture through a fine sieve and allow to cool. This is best done a day in advance. Whisk in olive oil and churn in an ice cream machine.
Ideally served as a palate cleanser or with fresh berries.
Serves 6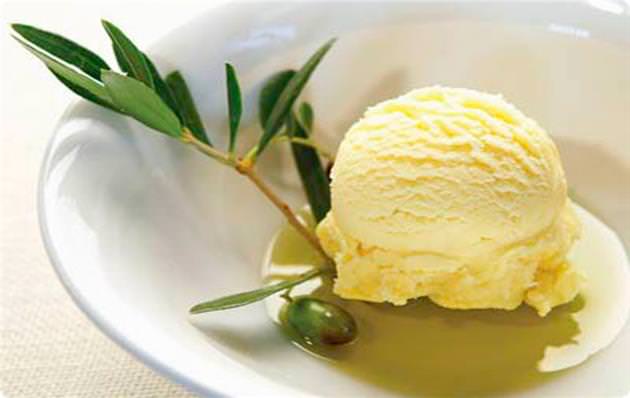 If you enjoy this article and which to share on your Facebook, Twitter, Instagram, G+ and Pinterest friends please do so. Also if you need a recipe with Xcatic Pepper contact us.
---
Important Information
Legal Disclaimer
Actual product packaging and materials may contain more and different information than what is shown on our website. We recommend that you do not rely solely on the information presented and that you always read labels, warnings, and directions before using or consuming a product. Please see our full disclaimer below.
The information provided for this product is for educational purposes only. This information has not been evaluated by the Food and Drug Administration and is not intended to diagnose, treat, cure, or prevent any disease.
We recommend that you consult with your physician or qualified healthcare practitioner before making any significant change in your diet.
---